Frequently Asked Questions
DO I HAVE TO PAY TO SELL MY CAR?
No! Sign up and start selling your car today for free!
Simply enter your vehicles information and upload photos directly to our site
and start selling your car today using Xcite Cars!
WHY CANT I FIND MY VEHICLE?
Reasons why your vehicle may not be visible:
Your ad is still being processed - If you have recently posted or edited your vehicle
it may need more time for the ad to process and appear on Xcite Cars.
Please contact us if you still do not see your vehicle within a few hours.
Your ad is awaiting approval - Certain vehicles or uploads may require Xcite Cars
approval. Please contact us if you still do not see your vehicle within a few hours.
Your ad has been removed for a posting violation – Please re upload your vehicle
with correct information and appropriate photographs or if you are happy with your
vehicle upload please contact Xcite Cars to correct this issue.
WHO CAN USE XCITECARS.COM.AU?
This portal is open to all buyers and sellers of automotive vehicles.
Automotive Dealers- Whether you are a single store dealership or a large franchise
group, we offer a comprehensive product suite to manage your day-to-day
Operations.
Dealerships: An introductory offer of $0 will get you a
custom dealership website inside our portal. We focus on providing car dealers the
tools they need to be successful at an affordable rate. All vehicle listings and leads are free.
WHAT DO I DO WHEN I SEE A VEHICLE I LIKE?
Request a test drive from the seller's VDP - (Vehicle Description Page) and you'll be
sent an email conformation directly from the seller.
DOES XCITE™ HANDLE THE TRANSACTION?
NO. Our sole purpose in this process is to introduce the Buyers to the Sellers. All
correspondence, enquiries, are available to the Buyer directly from the Sellers
Vehicle Description Page (VDP).
WILL I BE PRESSURED TO BUY?
Xcite™ has a high standard for professionalism. We expect the dealers that use this
portal will have that same standard. Their main goal is to give you honest advice to
find the most suitable car that works for you.
If at any time you feel that you are
being pressured to buy,
SIMPLE END THE CONNECTION.
HOW DO I KNOW THIS VEHICLE IS IN GOOD CONDITION?
Look for the blue road worthy certificate (RWC) generally shown on the vehicles
window. A Top Rank seller will have a video supplied on that vehicle. Ask for an
inspection report, a 30-day limited warranty or a return guarantee and make your
decision based on your standard of Good Condition.
HOW DO I KNOW I AM GETTING A FAIR PRICE?
Compare your chosen vehicle with others listed on this site or through your own
market research.
HOW LONG DOES IT TAKE TO SELL MY CAR?
On average, cars listed on XciteCars.com.au sell in fewer than 30 days. But this depends on price,
photography or vehicle condition. We do not guarantee the sale of your car.
DO I NEED TO KEEP MY CAR INSURANCE WHILE SELLING MY CAR?
Yes, because you are still the owner of your vehicle up until the day someone else
purchases it and the title is transferred to the new owner.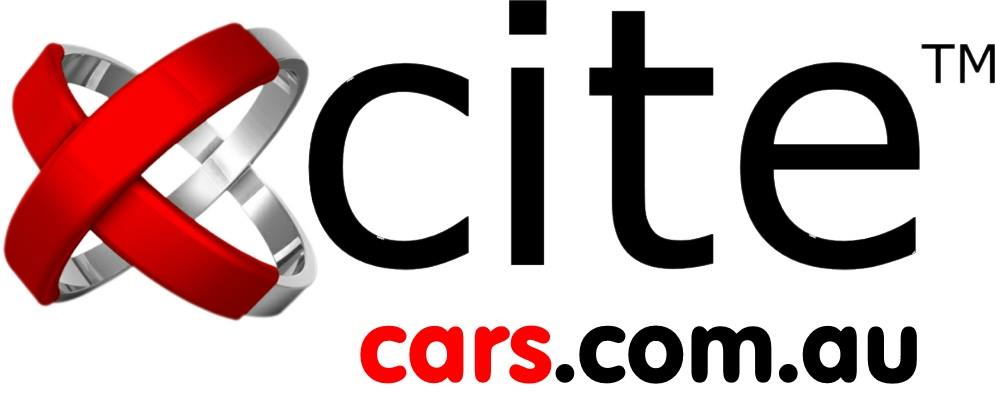 Choose Xcite! We will excite you.