Partners with Xcite™
Car Photographers for the Automotive Industry Australia! Professionals in Photos, Videos and Inventory Management Software! We are part of a sister company of the United States who manages over 1000 Dealerships nationally. Currently were are in 3 states of Australia and quickly expanding to your areas soon.

With software built from the ground up, Eclipse DMS has been made to satisfy every industry across Australia and New Zealand. Our software has been built on 20 years of experience, learning and adapting to the ever-changing landscape. Take advantage of the flexibility gained by using Eclipse DMS in your dealership.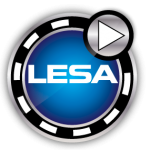 I Do Stream LLC, DBA Live Event Stream Automotive, is a privately held streaming media services provider based in Tolland, Connecticut. We offer several unique and cutting edge video services for the automotive industry: Dealer Video Suite, Real Estate Vids app, and Service Drive App and Video Inventory ™. At Live Event Stream Automotive we are committed to providing a high quality product and superior service. We are an Accredited Business of the Better Business Bureau with an A rating.
I-Motor Pty Ltd
We understand the industry. Our team members have worked on the dealership floor. We speak your language – we're not trying to "progressively fabricate virtual potentialities" – in fact, we'll never try and impress you with flow charts and terrible jargon. We build better relationships between dealers and their customers. We use our own experience and knowledge but we are also good listeners.
These are just a few of our partners. If you would also like to join Xcite™ Advertising please contact us for more information. We will xcite you! We will excite you!