Car Video APP Technology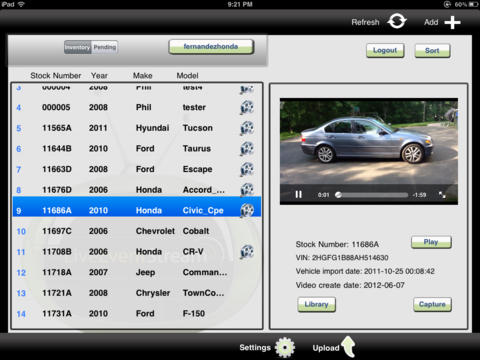 XCITE™ LESA is the largest dealer video inventory provider with 85K+ vehicle video views daily on our dealers' internet destinations — Dealer Sites, YouTube, Facebook, Cars.com, AutoTrader and more.
Many companies try to pass off pan-tilt-zoom slideshows as real videos, but these fake videos are created with the same photos your customer just viewed. Now you're just wasting their time. Our full-motion walkaround videos have an 80% completion ratio average for a 2-minute video. This shows consumers are engaged and recognize the value that video provides.
PHONE
TOLL FREE: 1300 789 737
Visit our website at www.xcite.com.au
HOURS
WEEKDAY: 9AM TO 5PM
SATURDAY & SUNDAY: CLOSED