2018 Holden Commodore Review by Llewellyn Holden Ipswich Brisbane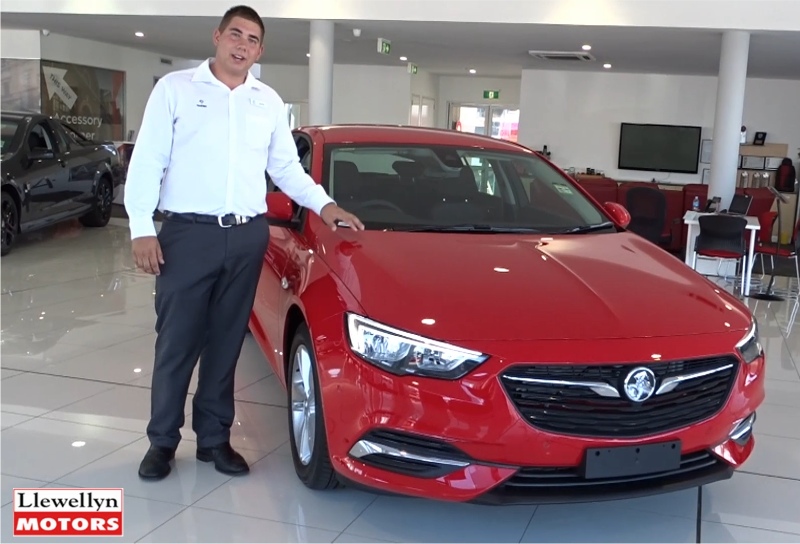 2018 Holden Commodore Review by Richard Sutherland
2018 Holden Commodore The all-new Commodore is finally here, and although it's not built in Australia anymore, there's a lot to love about it. The Australian icon is now basically an Opel Insignia underneath, but given how great that car drives, that's not a bad thing by any stretch of the imagination. Holden has also lowered the starting price, making it more affordable. Things are looking great so far then, and they're about to get better. Even the base LT gets a 2.0-liter turbocharged four-cylinder with 191 kW and 350 Nm. The engine itself doesn't have a lot of character but it's powerful and willing to rev. The new Commodore isn't a particularly heavy car, so even a relatively small 2.0-liter is capable of giving it a decent level of poke. Naturally, there's also a turbo-diesel on offer as well, with 125 kW and 400 Nm of torque in 2.0-liter guise. If you're after fuel economy, that's the one to go for. It won't be as quick as the petrol but with 400 Nm of torque, it feels more than powerful for road driving.
Beauty is in the eye of the beholder
Those looking for more power fill drift towards the V6 engine with 230 kW and 370 Nm of torque. It's an option in the RS trims and a standard feature in the RS-V. All models get a fast and smooth nine-speed auto from the factory, but the RS-V gets a trick adaptive all-wheel-drive system and an electronic limited-slip diff. It also features more sophisticated hi-per strut suspension as opposed to the base models. The hero of the range is the VXR V6 AWD with 235 kW and 381 Nm of torque from the same V6 engine as the one found in the RS-V. Beauty is in the eye of the beholder, but as far as we're concerned, the Commodore is a handsome-looking brute. It looks modern and fresh if a little bit lacking in distinct character compared to the old car. It prefers subtlety and understatement as opposed to aggressiveness, but in a car of this type, that's a pro, not a con.
Incredible number of features
That being said, it still has a presence. Park it in your driveway and your neighbour will surely take notice right away. The cabin is an excellent example of value for money. For the price, you're getting an incredible number of features, even as standard. We're talking wireless phone charging and a massive 8-inch screen in the instrument cluster as well as the centre console (MyLink touchscreen). The options list is rather long and extensive, including leather seats, heated seats, and a sport steering wheel among all the other things. The new Commodore is offered as a Liftback and a Sportwagon, as well as the newly-offered high-riding Tourer wagon. It's aimed at the Subaru Outback and VW's Passat Alltrack, and we think it trumps both of them in almost every measurable way. Plus, it's a Holden. You'd buy it for the name itself, wouldn't you? The fact that it just so happens to be a great car is a massive bonus too.
Llewellyn Holden
http://www.llewellynholden.com.au
246 Brisbane Road Booval, QLD 4304
Sales: 07 3188 1944 | Service: 07 3188 3579
Brisbane Australia