Carvana opens 1st Florida vending machine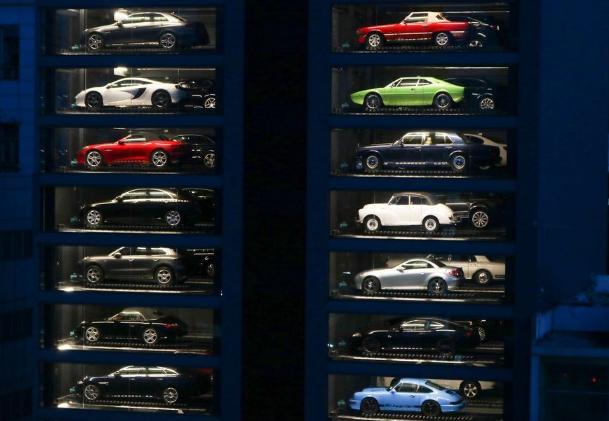 Wednesday, Oct. 04, 2017, 01:47 PM
JACKSONVILLE, Fla. -
Carvana announced Wednesday that it has launched its newest car vending machine in Jacksonville, Fla., which is the company's first in the state and seventh in the nation.
The new fully automated, coin-operated car vending machine sits eight stories tall and holds up to 30 vehicles.
The new Jacksonville Car Vending Machine comes a year after Carvana expanded into the area offering free, as-soon-as-next-day vehicle delivery.
"We launched in the Jacksonville market in 2016, and the community has welcomed our company and our employees over the past year," Carvana founder and chief executive officer Ernie Garcia said in a news release.
"We hope we can reciprocate that hospitality with Florida's first Car Vending Machine, by bringing some fun back into the car buying process, to a city that has embraced the new way to buy a car."
Jacksonville customers can either choose to have their car delivered or pick it up from the car vending machine located at 4777 Lenoir Ave. It is open Monday through Saturday, from 9 a.m. to 7 p.m. (ET).