Xcite Pricing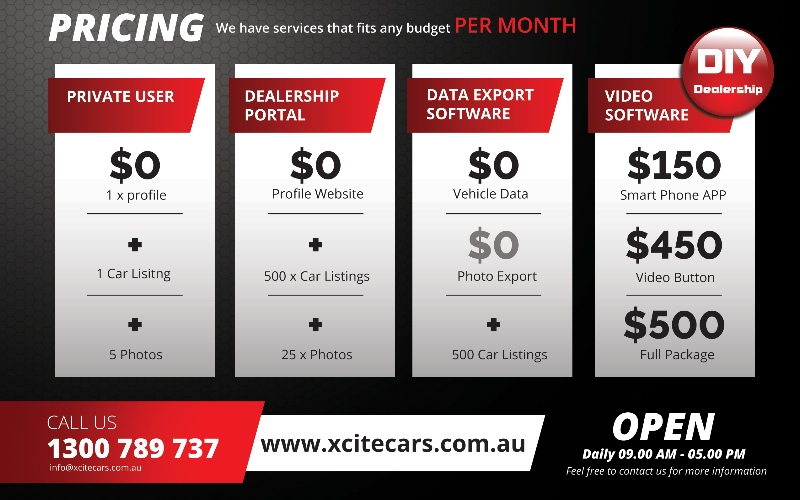 Xcite™ Cars has proudly offered a FREE Inventory car portal for Dealerships. This is a customised Car Inventory for Listing and Selling cars in your local area. Our users have a private and commercial profile page with vehicle listings sold directly through their own car portal. Xcite™ Cars does not charge for leads either! We offer a direct customer contact through each Individual Dealership ID. Our Servers are fast, powerful and we have a HTTPS secure website facility on our domain. If you need to import or export all your cars to another third party website... simpily click your export button and your advertised cars will be delivered.
You may notice a selection of cars have Xcite™ Videos. This is a Optional upgrade at your request.
Please enjoy our Xcite™ Car Portal... and happy selling.
Regards
Xcite™ Team