Add Video to your Dealership Inventory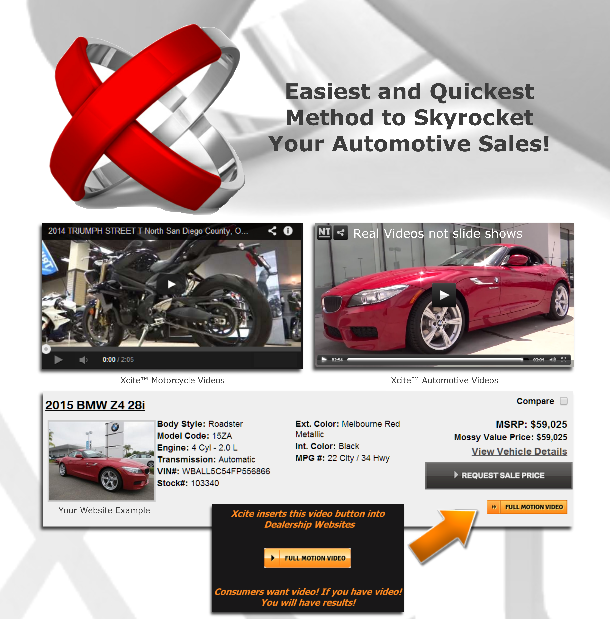 Your customers are busy and don't have time to bargain shop at 3-4 dealerships anymore! They don't want to play games and look at vehicles they cannot afford. More than 80% of potential car buyers begin their search for a new vehicle online before they ever set foot in a dealership.
By putting high-quality video of your inventory at their disposal 24 hours a day, you not only simplify and accelerate the car-buying process, you open your lots to those who might not have previously had access. Your dealership gains trust by not hiding any details about a vehicle, as well as appreciation for valuing your customer's time.
Customers expect video!
To better serve existing customers and catch the eyes of new ones, it's important to keep up with the shifting ways in which they receive and spread information. In an increasingly high-tech world where moving video is worth a thousand still pictures, it's clear that consumers rely more and more every day on online video for news, entertainment, and information about local products and services.
182 million U.S. internet users watched 38.7 billion videos online in a single month last year! Take advantage of this growing community of consumers by offering them an online car-buying experience that will drive them through your doors.
Call Us at Xcite Advertising Australia 1300 789 737
Ask for a 30 day trial :)