Xcite Photographer Service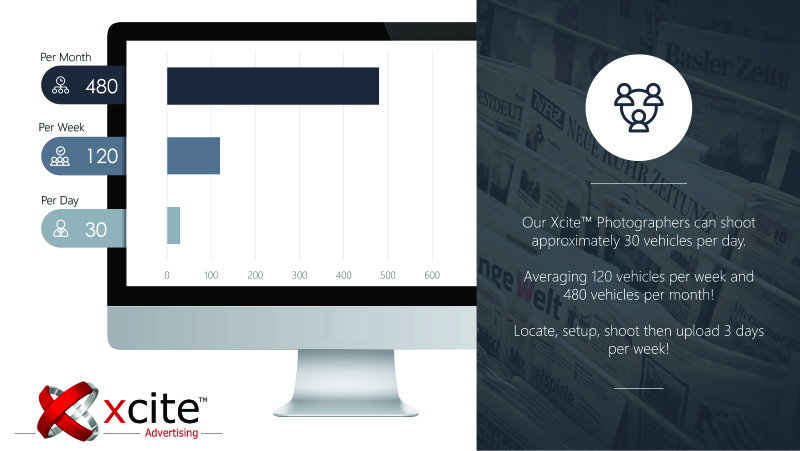 Our Company
We are part of a sister company of the United States who manages over 1000 Dealerships nationally. Currently we are in 3 states of Australia and quickly expanding to your areas soon.
Every Dealership is unique... Each Dealer may sell the same model vehicles but the Lot yard is different. Xcite™ Staff are trained to be flexible with each location. Some want their cars to be photographed in front of advertising, others do not! Some dealerships need permission from third party vendors... Its ok, Xcite™ understands and will follow according to your needs.
FULLY EQUIPPED TEAM
Professional Staff
Latest Software and Camera Technology
Up to date Lot Service Management
Experienced Drivers and Yard vehicle Management
Support and IT Management on call
Professional Photography and Videography
WHY CHOOSE XCITE™ ADVERTISING?
Everything we do we believe in Video Marketing Technology! We believe in thinking differently and making changes. The way we challenge other marketing ideas is by introducing a new software that is easy to use, simply designed and consumer friendly. We just happen to have a fully qualified team that can help you!
Contact our Team > Phone 1300 789 737
Visit our Website www.xcite.com.au